Our well-trained, knowledgeable team is thrilled to work with Dr. Kerry Taylor and associates to provide you and your family with healthy, radiant smiles. We can accommodate the needs of Spanish- and English-speaking patients. We invite you to contact Chandler Dental Excellence today to learn more about us and to schedule an appointment with our dentist in Chandler, Arizona.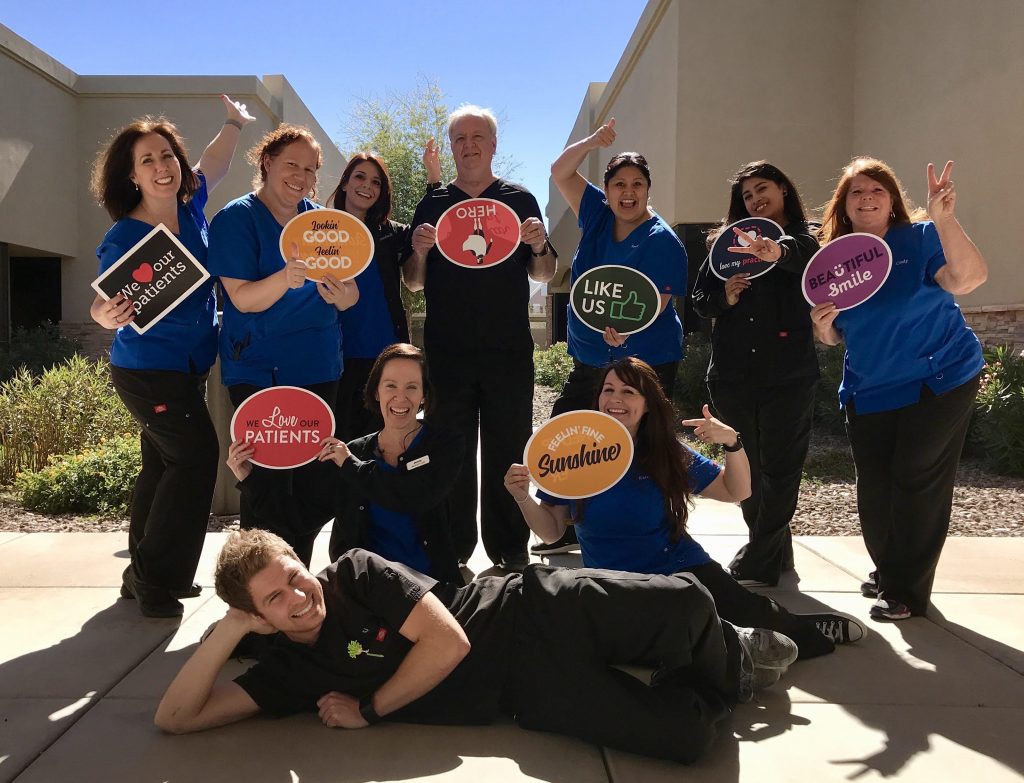 ---
K.J. – Dental Assistant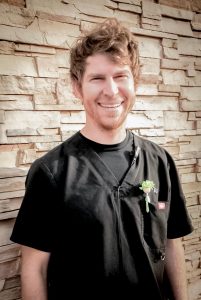 K.J. is incredible at providing an amazing experience for our patients during treatment. He is truly gifted at making his patients feel at ease. He loves meeting so many new people at our practice and helping them to attain healthier smiles. We have been lucky to have him working here since 2004, when he started as a sterilization assistant. He has been assisting patients full time since 2011. In his free time, K.J. enjoys outdoor activities, such as hiking, camping, and boating.
---
Jenna – Hygienist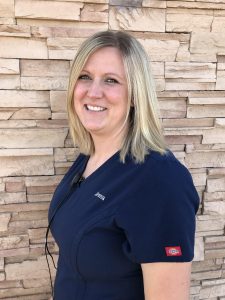 Jenna has been with Chandler Dental Excellence since 2007. She says: "I love working with our patients. We have awesome patients and I love being able to help them with their oral health."
She likes working with Dr. Taylor because he looks out for his patients. Whether it is something simple or major, he has their best interest in mind.
Jenna is married and has four adorable children. "I love my family. They are my life." They love spending time outdoors swimming, camping, and playing at the park.
---
Allison – Hygienist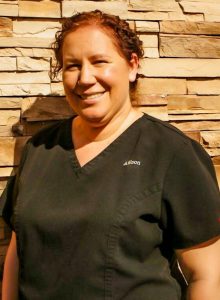 Allison graduated from hygiene school in the spring of 2001. She says she enjoys working with Dr. Kerry Taylor because, "he is a kind and understanding dentist that allows a patient to feel comfortable in our office. He is a highly skilled dentist with many years of experience and I learn a lot from him." She is incredible about developing a professional relationship with her patients and helping them achieve optimum oral health. When you see her, you will know she really cares about you. In addition to being one of our hygienists, Allison is an adjunct faculty member for the MCC Dental Hygiene Program with second-year students.
Allison is married and has three children. They are busy with all the sports, dance, and band activities for the kids, as well as rediscovering the beautiful state of Arizona. The family just moved back to Arizona in the fall of 2013 from Michigan. Allison is so happy she was able to come back and work in our practice again and we are glad to have her here.
---
Becca Jean – Hygienist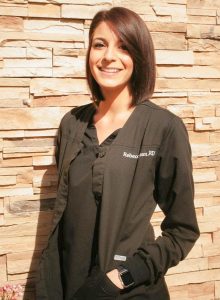 Becca joined our team in February 2016. She received her associate's degree in dental hygiene from Carrington College, and she also has a background in dental assisting. When she is not at work, Becca likes to spend her time doing outdoor activities, such as hiking, and spending time with her family.
---
Jenny – Front Office/New Patient Coordinator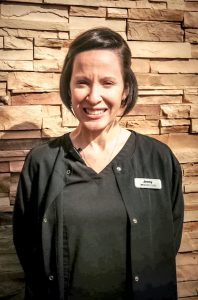 Jenny joined our office in 2014 and is our New Patient Coordinator. Her cheerful personality will make you feel welcomed to the practice starting with your first phone call. She will also help you schedule your appointments and help with your treatment plan. Her favorite part of the job is when she knows she has made a difference in a patient's dental experience.
Jenny is married and has two children. She grew up in Indiana and moved to Arizona during the summer of 2014. In her spare time, she loves to enjoy the beautiful Arizona climate and go hiking.
---
Amy – Clinical Administrator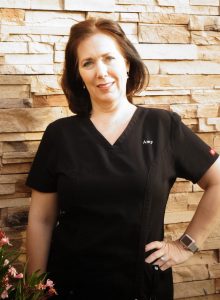 Amy had been working as Dr. Taylor's chairside assistant since 1995. In September of 2014, she moved away from her position as assistant and is now the clinical administrator. She is enjoying the transition into this new phase of her dental career. She looks forward to growing the practice and leading her team to be the best dental team in the area by giving patients a wonderful experience while they are here. She believes in making sure the patients that come to Chandler Dental Excellence are treated in the same manner she would want to be treated or her family to be treated. Amy grew up in Wichita, Kansas, and is proud to have called the valley her home since 1993. She is happily married with a step-daughter. Amy also loves going to Ireland, where her husband is from, to visit his family and see the country.
---
Raydine – Front Office Team Leader/Insurance Coordinator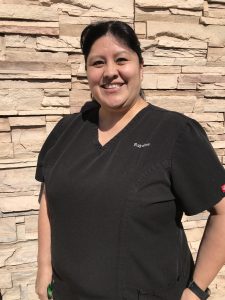 We were happy to have Raydine join our team in 2011. She is the Front Office Team Leader and Insurance Coordinator. Raydine goes above and beyond what most dental practices do to help us give you the best estimate as we possibly can in relation to your insurance plan. Raydine's energy and great personality are real assets to our team.
She is married to her high school sweetheart and has two kids. When she's not at work, Raydine enjoys going on walks with her dog, Bo, and watching a good game of football with the family.
---
Elayne – Sterilization Tech/Assistant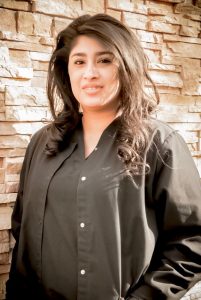 Elayne helps keep our practice clean and ready for each patient's visit. She loves helping out with whatever she can, and she continues to learn all there is to know about dentistry. Elayne loves working at Chandler Dental Excellence because of the awesome team that she gets to work with. She is originally from Yuma, and she moved to the Tempe area in 2017.