Kerry L. Taylor, DDS, MAGD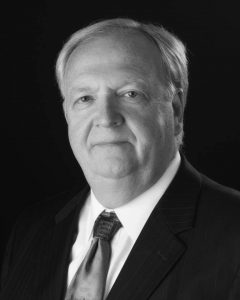 About
As the owner of Chandler Dental Excellence, I consider myself a people person, so I love that being a dentist in Chandler gives me the opportunity to meet and help others in our great community. It's great that my job allows me to save teeth and give people smiles that make them feel confident.
The bond of trust I form with my patients has kept them working with me for many years, and they honor me when they ask me to care for their families as well. Several generations have visited my practice, and I remain just as dedicated to fantastic dentistry today as I was when I started.
Education
I received my undergraduate education at California State University in Fresno, obtaining a bachelor's degree in psychology. I then attended the Georgetown University School of Dentistry, earning my Doctor of Dental Surgery degree in 1983.
In my career, I have taken literally thousands of hours of continuing education courses in all disciplines of dentistry, including cosmetic and general dentistry for the entire family. By doing so, I stay on the cutting edge of my field so my patients can receive the best care I could possibly offer, using the newest techniques and instruments.
Organizations
Outside the Office
My wife, Rozann, and I have been married for 43 years. We have four grown boys and have adopted seven other children from Eastern Europe. Currently, we are preparing to be empty nesters.
We are very proud to have nine grandchildren with others soon to follow. Rozann and I also have an Saint Bernard to keep us busy.
I love relaxing on a cruise when I get the chance and I am very interested in tracing my family's roots through genealogy studies. I also have a special place in my heart for music, playing a wide variety of brass instruments.
---